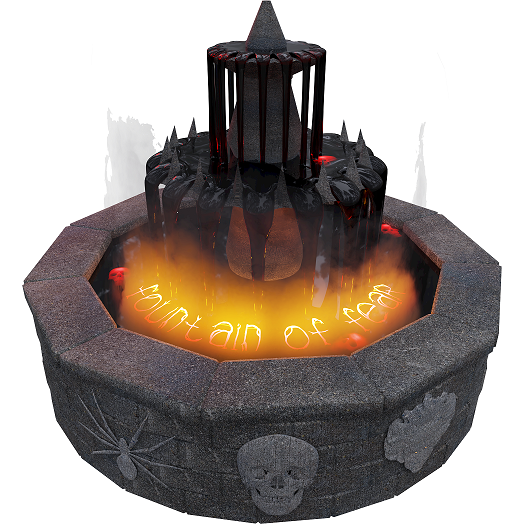 This week we watched the 1963 'The Haunting' and talked about what we could use in a Haunt. Spoiler: putting everything in the haunt in a black and white hue is NOT one of our ideas. While Don was a sleepy boy and didn't find it very scary, Jake assures us this is peak horror. And maybe it is. Let us know what you think! 
Promo for the Aeterna and Dustrus Podcasts provided by super friend of the show Shawn Pommier. You may know him best as the wizard who designed our logo artwork, but he also has a Patreon for all his projects at https://www.patreon.com/EldritchDream/ He's also got a very lively Discord Server for all things fun. Go there and mention us for a fun shoutout! Don is always lurking on there.
Considering getting a Discord Server of our own, let us know if that's something you'd like! Real-time interaction w/ the creators of the Fountain of Fear!
Want to reach out to us? Leave us a message on our website http://fountainoffear.com
You can follow us on Facebook, Twitter, and Instagram
Music found in Fountain of Fear is courtesy of Kevin MacLeod (www.smartsound.com/royalty-free-music/incompetech). Licensed under Creative Commons "Attribution 3.0" http://creativecommons.org/licenses/by/3.0/
Fountain of Fear is a member of the Hex Grid Heroes Podcast Network. For more shows, go to http://hexgridheroes.com
Art by  @eldritch_dream